Relais Masseria Petrusella
Boutique country house in Salento
Masseria Petrusellais located in the heart of Salento : a country house boutique hotel that combines tradition and modernity. We host customers in the typical tuff "Pajare" with barrel vaults. The Masseria it's immersed in a wood of centuries-old olive trees, between the scents of the sea and the Mediterranean scrub, and it lies adjacent to the greenhouses of Giuggianello. A magical place, for an authentic stay in the land loved by Greeks , Romans and travellers, who have crossed it since ancient times in the name of King "Sale".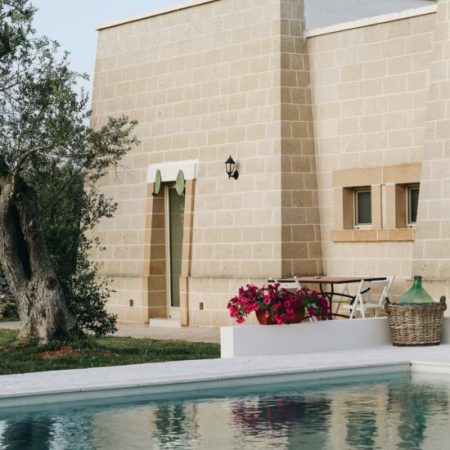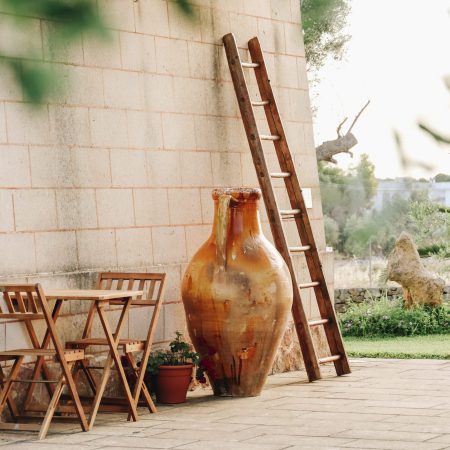 "Formerly inhabited by a monk as a peasant house, he built it as a young man to settle there as an elder": this says the ancient inscription in Latin, dating 1794, still visible today above one of the entrance doors. Under the house floors, rainwater was collected for irrigation through artesian wells. Our family, in love with the magic of this place, decided to bring it back to life by transforming it into the boutique country house it is today. We have rebuilt for you, in honour of the genius loci, the typical Salento Lamie with barrel vaults and tuff walls.
all rooms
Suite Riccio
Suite Apulia
Pajara Polisano
Pajara Origano
pajara ulivo
Pajara Oceania
Pajara Fico d'India
Junior Suite Fior d'arancio
Junior Suite Timo
The courage to follow a dream, the love in making it happen, the enthusiasm to share it with others.